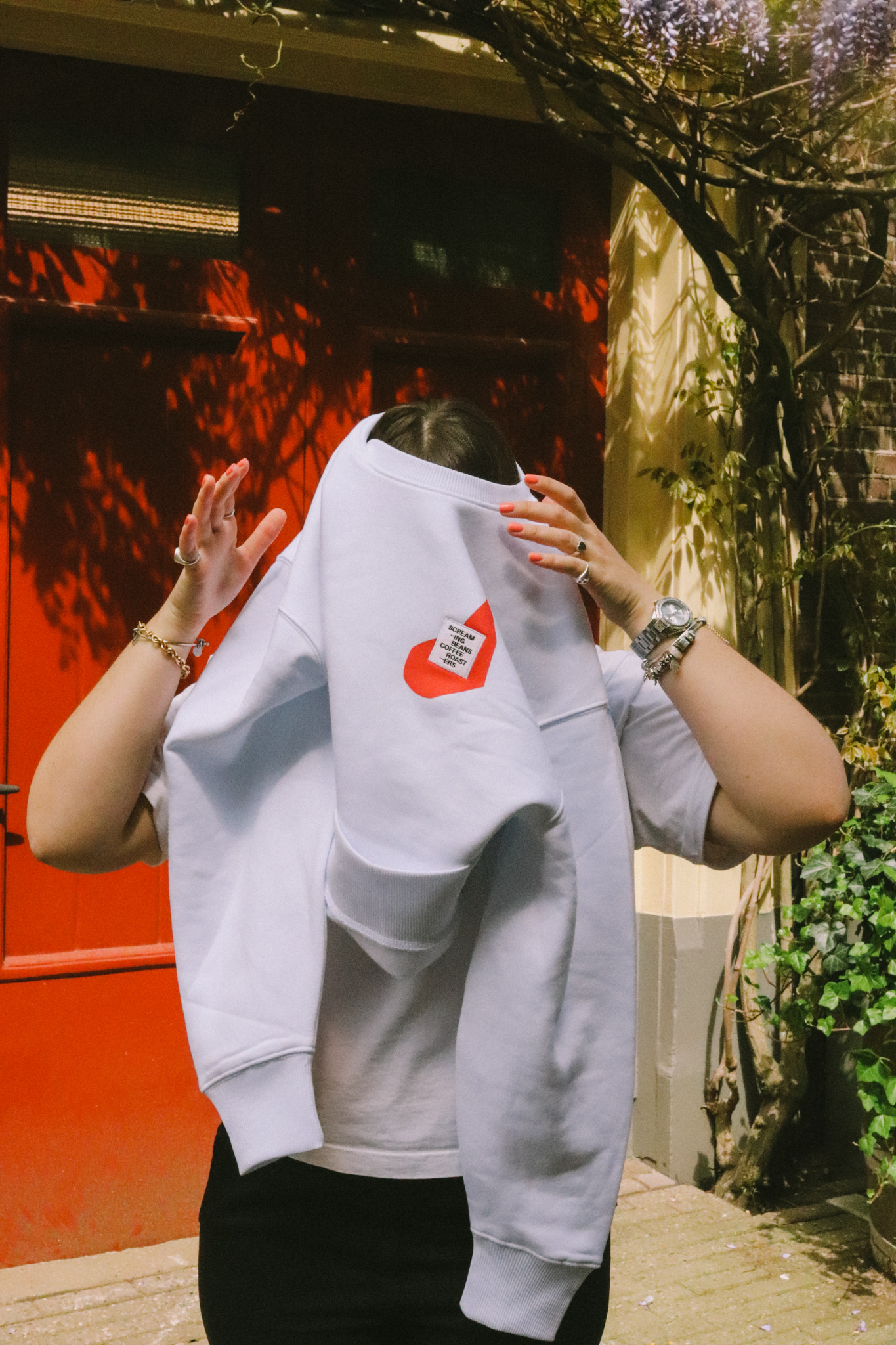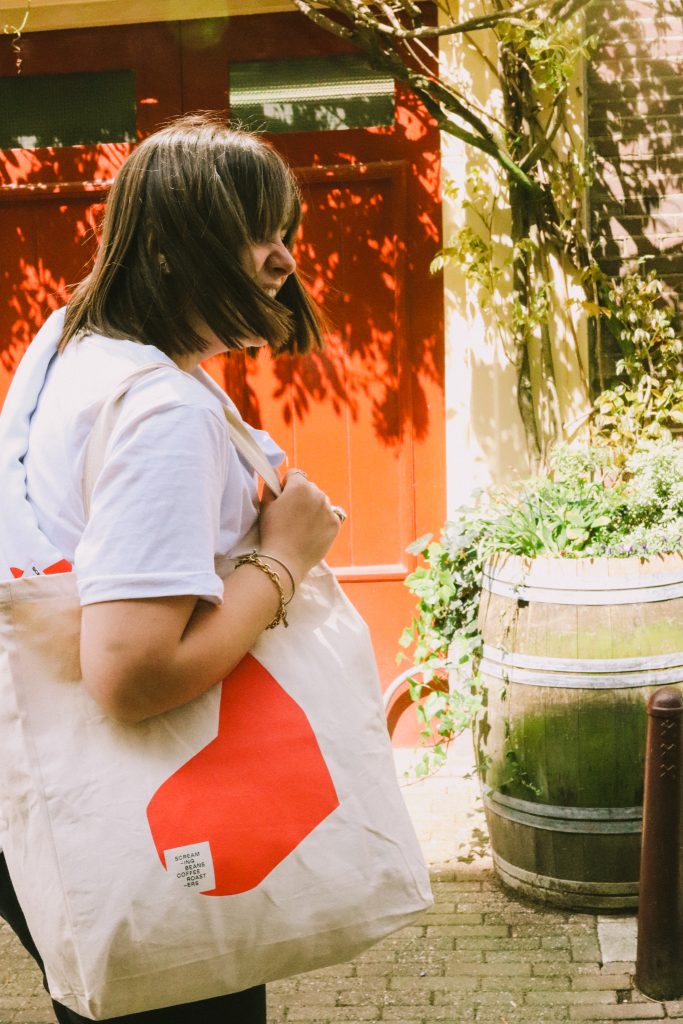 In Amsterdam, like in many other cities, it is fascinating to see how the specialty coffee scene increasingly plays a role in connecting people from all walks of life. Coffee bars often have their own identity, their own regulars, their own culture. It is common for consumers to search for a place which they can identify with and assimilate into. As customers, we can pick a specialty coffee place where we can meet like-minded people, whilst treating ourselves with delicious, crafted coffee.
But what connects you personally to a brand? The people? The store? The product itself? At Screaming Beans, we want our customers to engage with every touchpoint of our brand. Therefore we decided to design, and produce this stunning new merchandise clothing line as it allows us to connect our brand with our amazing loyal community!
Not only is our merch a lovely personal touch to our coffee brand, we also made it our priority to make the merch as high quality, and sustainably made as possible!
We hope you love it as much as we do!
Considering this exciting new release, the idea that we, as a coffee community, can connect with our customers through creativity, has inspired us to ask our most loyal regulars how, and why they connect themselves with the Screaming Beans family.
Casper Reinders is a much loved member of our Screaming Beans community, and he enjoys sitting amongst us, eating his croissants and drinking his oat milk cappuccinos nearly everyday! When asked about his connection with Screaming Beans he replied…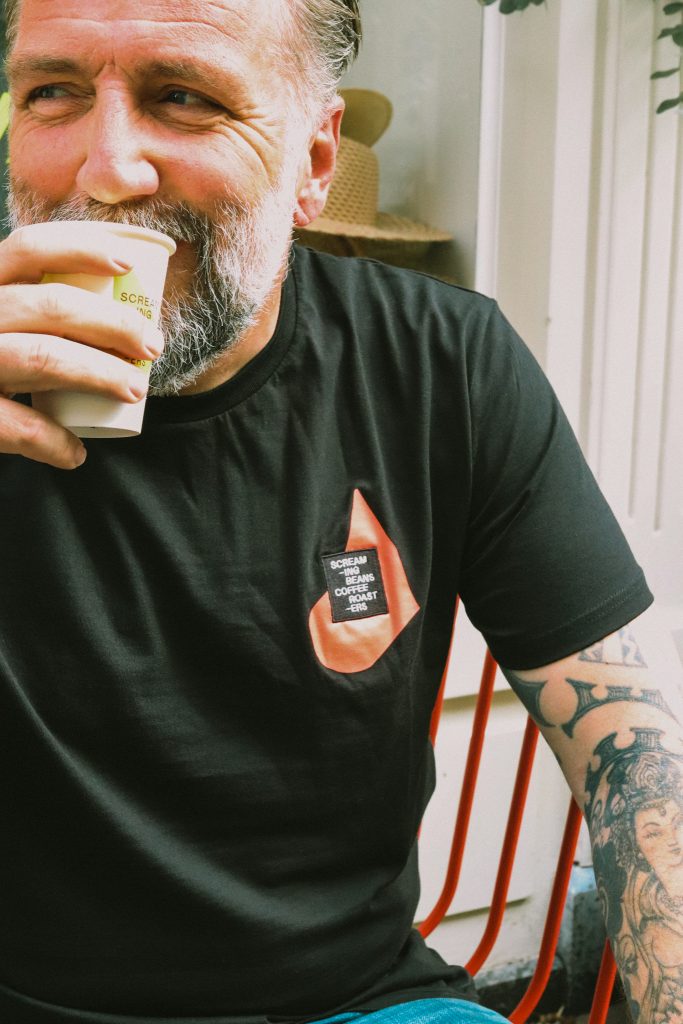 "I have owned a house on Runstraat for fifteen years, and last year, I discovered your coffee, and now I am hooked! I love people watching from the terrace and I always see someone cycle, or walk past that I know. It has almost become my terrace as I sit there so much, even in the rain sometimes! I own several clubs in Amsterdam including Jimmy Woo but it is like Screaming Beans is my own personal hangout/clubhouse! I am here everyday! My girlfriend always says to me that I should just buy a coffee machine with the amount of coffee that I drink but I can't do that. I love it here. I would much rather come here for the coffee and the social interaction!"
Etoro Umoren also loves coming to us for an oat milk cappuccino! When asked how she became a part of our Screaming Beans family she replied…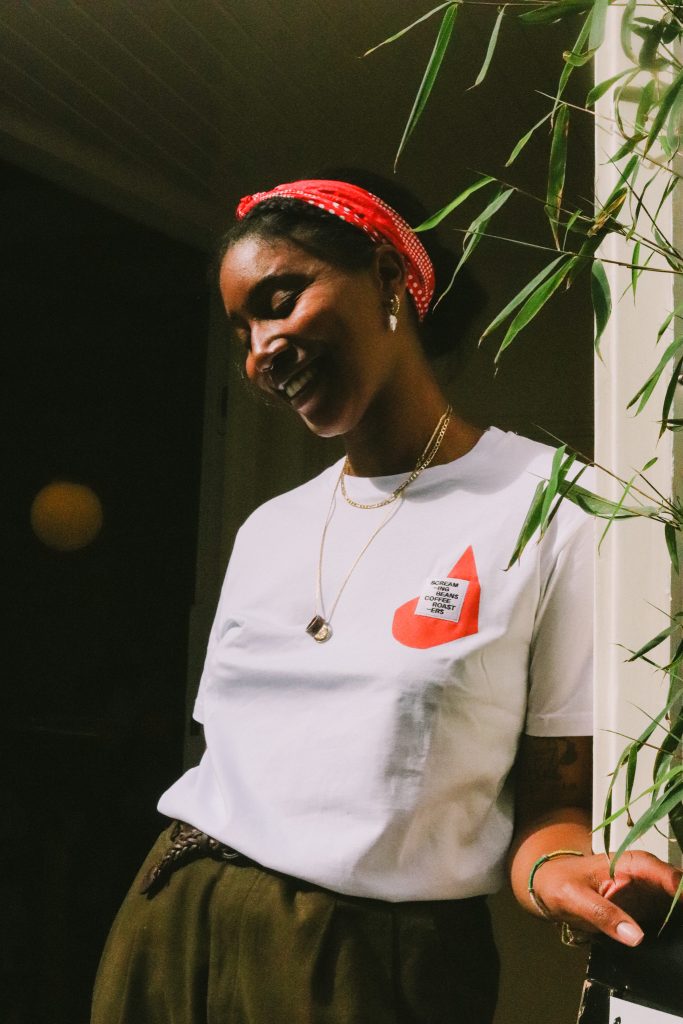 "Moving here during COVID, Screaming Beans was our sense of community and my first kind of introduction to the people of the city. We moved to Amsterdam from New York because my partner got his dream job in video games here, and I settled here by getting a job in art direction! We've now been living here for a year and a half, and we are finally seeing what the city was like, maybe pre-pandemic, which is nice! We're glad that Screaming Beans is a part of that experience as we love the people, and the staff are super nice too!"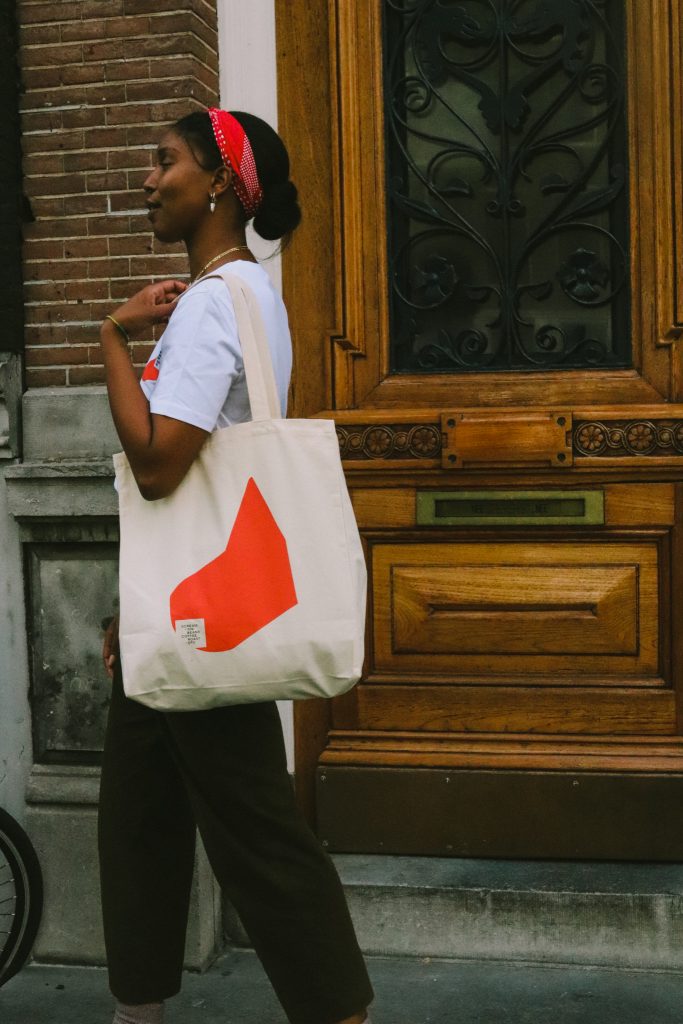 Of course not only customers are part of Screaming Beans! It is of course a given that our staff connects with our community due to the fact that they are in store almost everyday! But whilst making, and serving each coffee, our baristas definitely form their own bond with the community!
Callum Stephen has been one of our team members for over a year now, and he usually connects with our customers no matter whether he is baking cakes in the kitchen, or serving people behind our counter!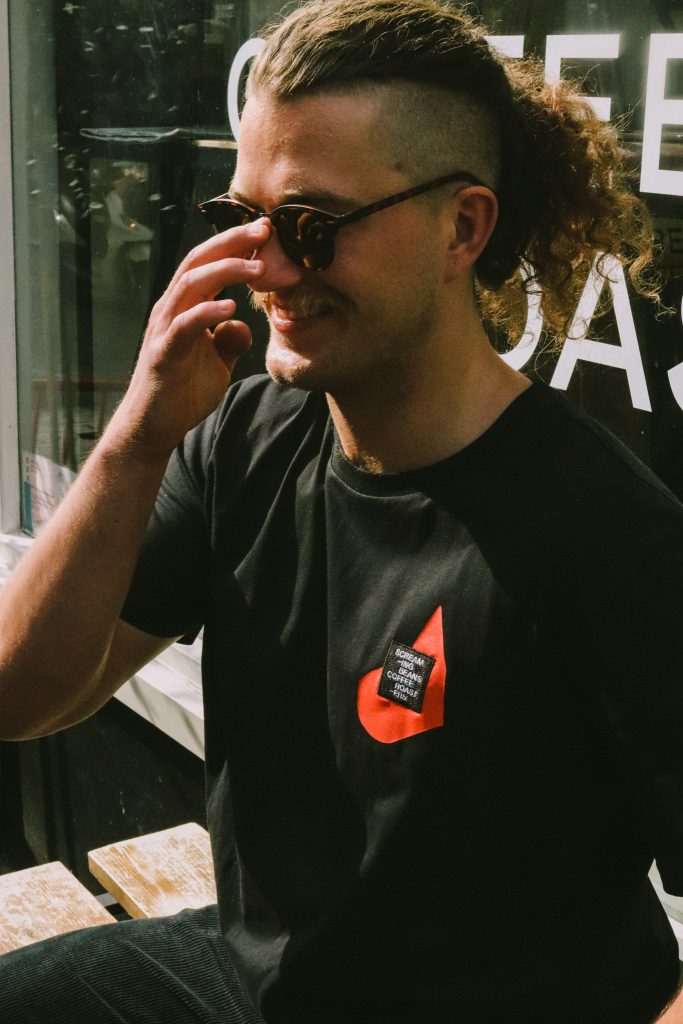 "Working at Screaming Beans is amazing as it introduced me to a new community of creatives and coffee lovers. Even on my days off you can find me in the cafe enjoying the atmosphere! I often drop by on my way to somewhere else just so I can get behind the bar to practice my latte art, just because I enjoy it! I love being amongst everyone."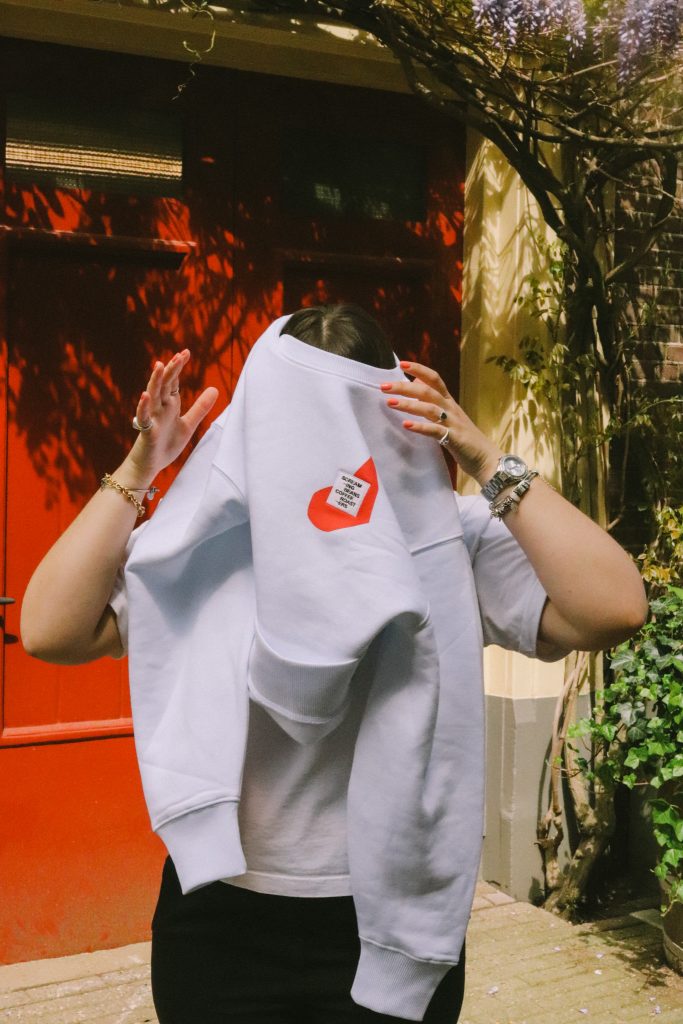 Would you like to join our Screaming Beans family? Connect with us by visiting in-store, chatting with us, and wearing some of our merch! You can also email [email protected] to let us know that you would like to order some merch online!
Wanna see more of the merch? Check it out below!