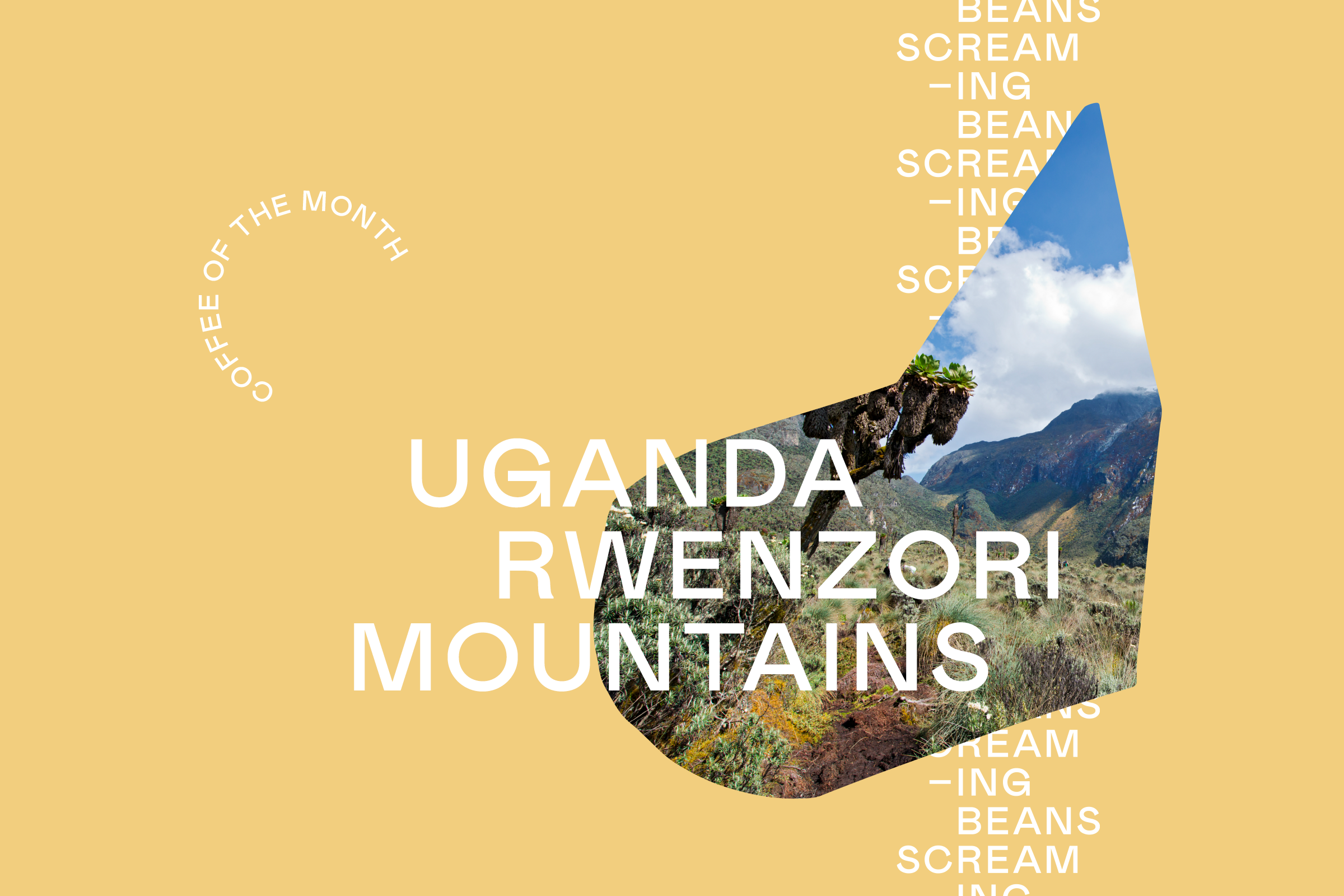 Uganda, Rwenzori Mountains
For our next coffee of the month, we are moving away from Mexico, across the Atlantic, all the way to Uganda! Our Uganda bean is from the Kasese region in Western Uganda, and it is primarily used for filter coffee here at Screaming Beans. This lovely full bodied bean is full of flavour and consists of chocolate, orange and jasmine tones. Once cooled, the flavours develop into a lovely citrusy, grapefruit combination which is perfect for an early morning coffee, or a late afternoon boost.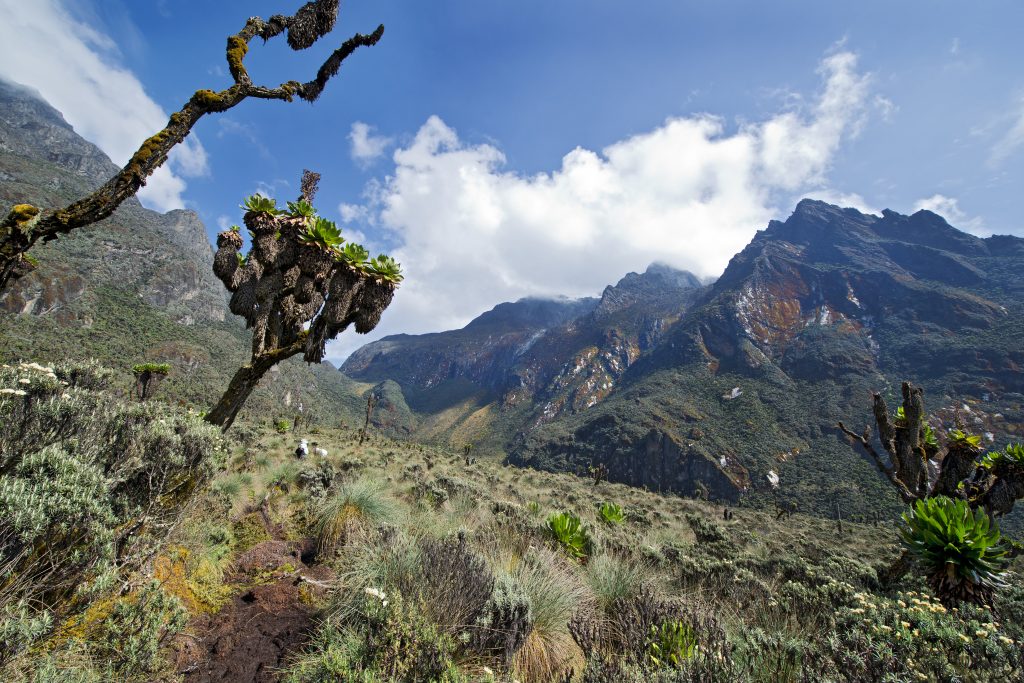 The coffee itself is grown 1900-2000m above sea level, and the green coffee beans are washed at Kilembe washing station. Kilembe washing station is nestled in the foothills of the Rwenzori mountains, and the area itself is primarily known for its copper mining.
However, coffee growing in the region benefits environmental conservation as coffee is often intercropped with bananas in Uganda which has a positive effect on the soil nutrients. The banana trees also provide much needed shade for the coffee beans when they are young. Uganda is mostly sunny throughout the year with temperatures rising above 29°C, and rainy seasons occurring from March until May, and October until November. Coffee planting often occurs in the rainy seasons, with the first plantings being between March and May.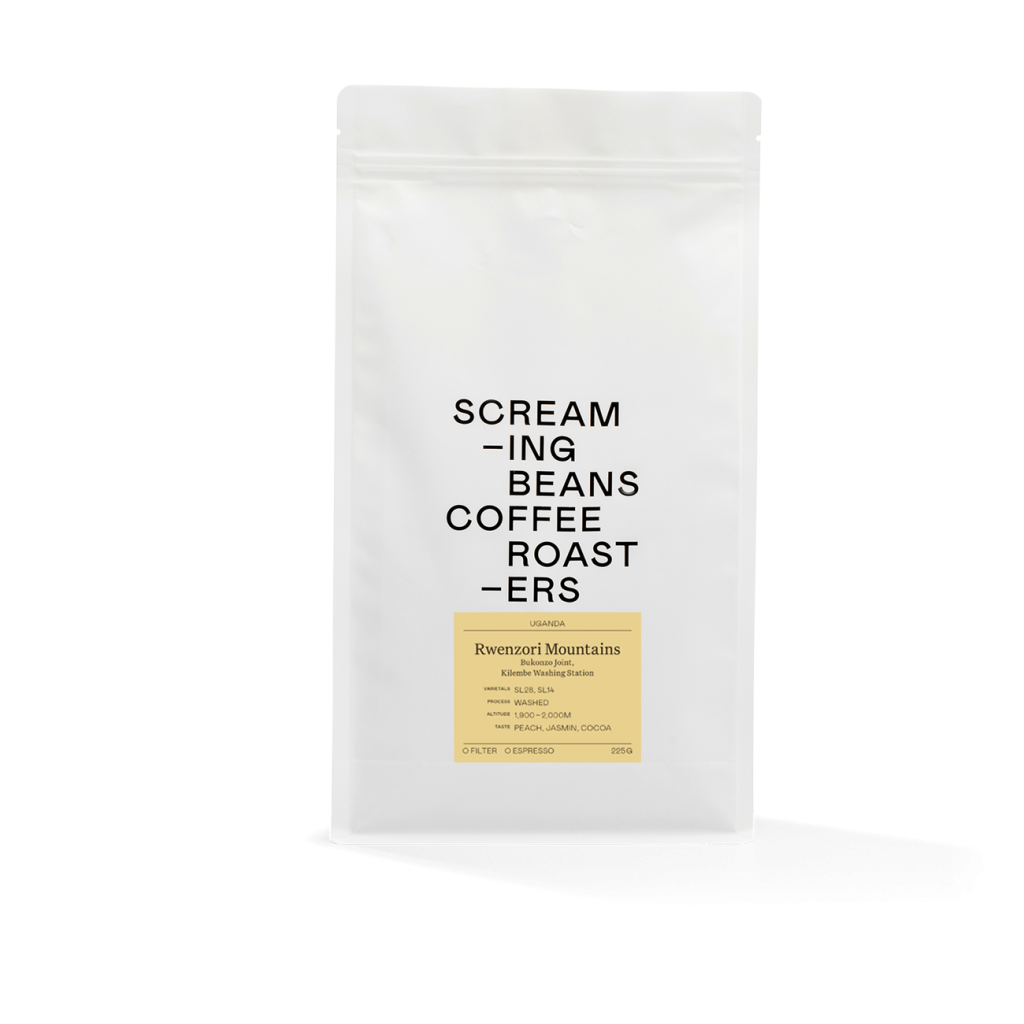 Despite the rains being ideal for coffee growth in the region, it doesn't always run smoothly! The Kilembe washing station has faced some environmental challenges over the past 2 years. During spring of 2020, the river Nyamwamba washed away most of their land and sheds. Despite the government recommending for those who were affected by the floods to just "move to the other side of the river", the farmers of Kilembe washing station found a new location! Since investing in top quality drying beds, Kilembe washing station is now back in business, and are back to stocking our shelves with their delicious coffee bean.