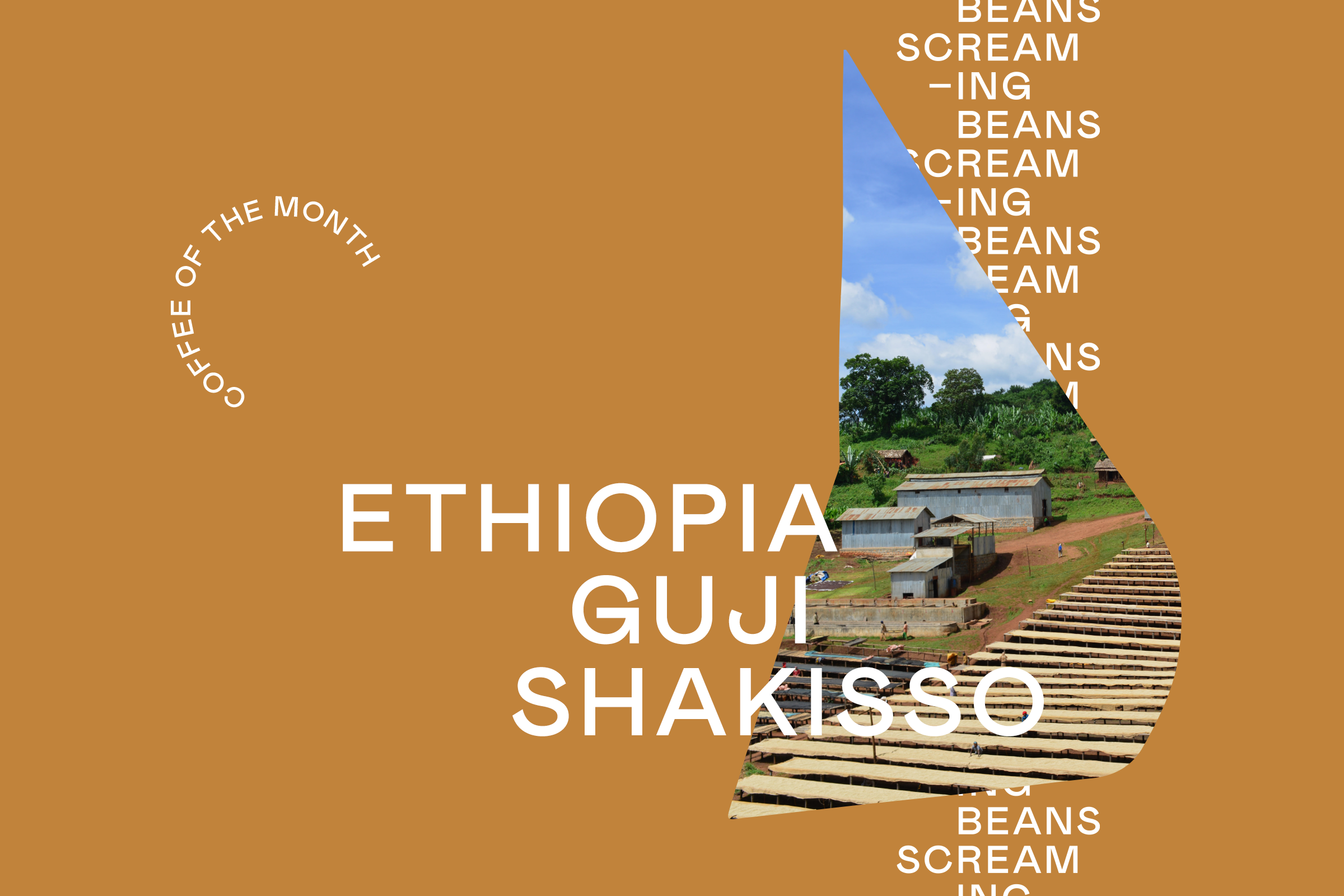 Ethiopia, Guji, Shakisso Washing Station
For July we're heading East from our last coffee of the month. We are visiting Ethiopia, the fifth largest coffee-producing nation in the world! Firstly let's get to the facts! Our Shakisso, Ethiopia bean is a natural, washed coffee which ultimately gives a cleaner balance. It contains notes of blueberries and vanilla which really accentuates its overall fruity taste and the coffee bean is grown at a higher altitude of 1800m!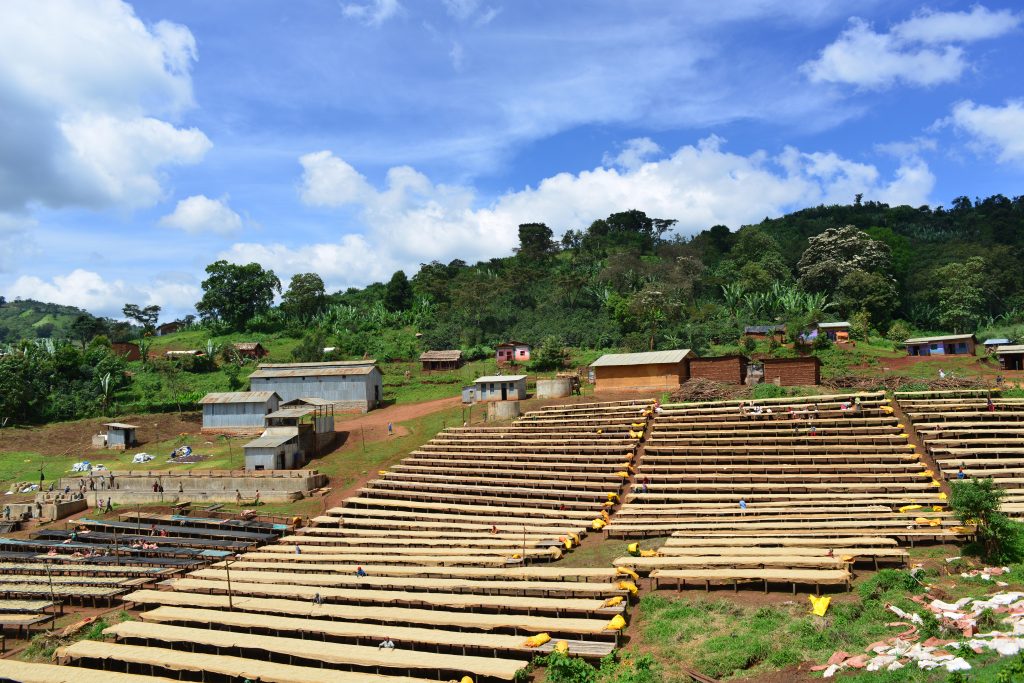 It originates from Mordacough farm which is situated in the Guji region. Originally, the Guji region specialised in cattle farming. However, the coffee industry has grown exponentially in the region in recent years, and it now houses 45 washing stations, and 55 dry mills! As there are between six and ten thousand coffee varieties in Ethiopia, the term "mixed heirloom" is used to summarise the many different coffees that are grown in the country. Hence why our Shakisso bean comes from the "mixed heirloom" varietal!
The plants are 100% organically grown in the region, meaning that they work alongside Ethiopia's ecosystem perfectly. Initially, it takes 7 years after the first planting of the crop to start seeing fruits! But, the typical growing/harvest period in the Guji region is in October, and it can be as short as 3 months which includes time for planting, growing, harvesting. The drying process usually takes 3-5 months, and the eventual shipping can take up to 6 weeks.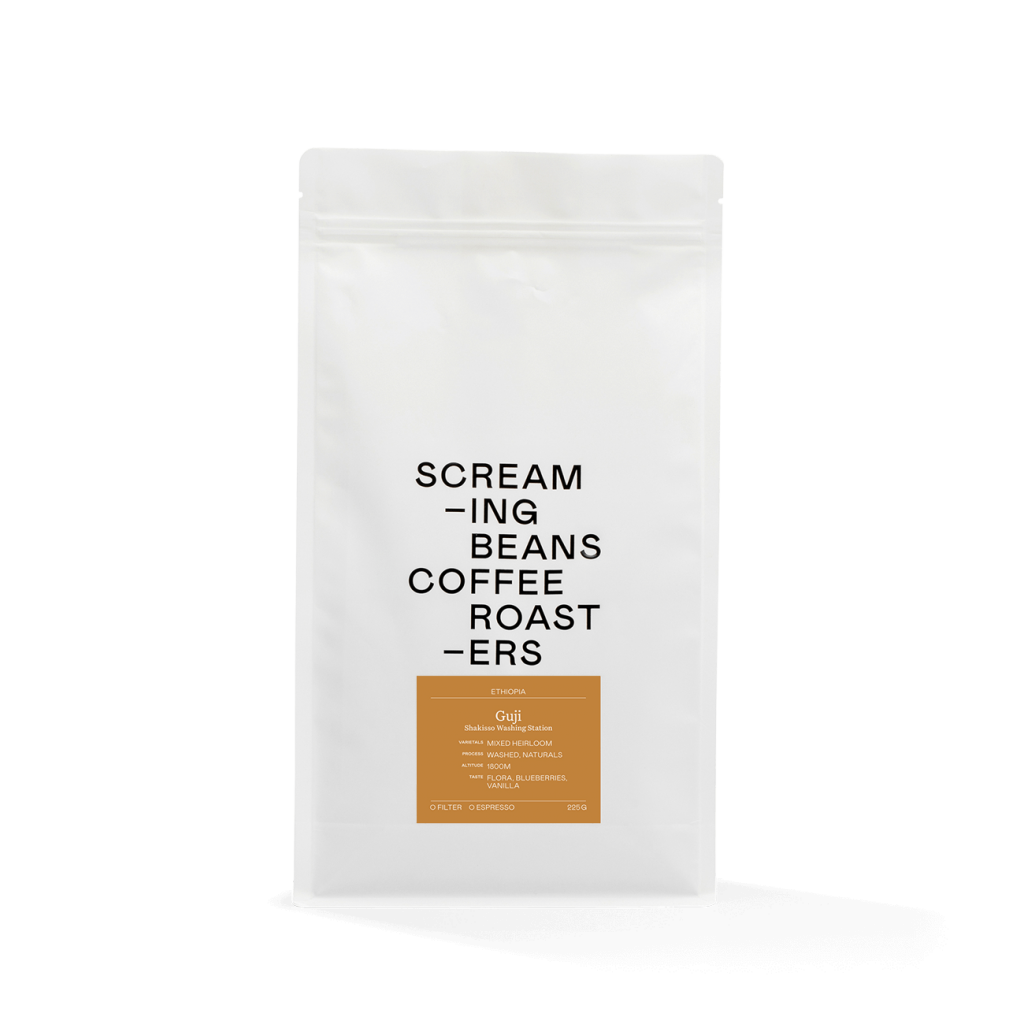 Mordacough farm specifically consists of 640 hectares and it is a semi-forest farm, which perfectly blends into the forest landscape surrounding the farm. The farm is located at the end of a dirt road which is close to gold mines. This is a challenge for the owners of Mordacough farm as people create holes in the ground surrounding the farm in attempts to search for gold! However, the farm remains protected, and the owners constantly look for modern ways to work with the environment during the fertilisation, and mineralising processes. The harvest of the Shakisso bean is very much celebrated at the farm! There is a lot of passion that goes into the production of the Shakisso bean and the farmers really prioritise the quality of the product, instead of the quality.
We are so excited to share this bean with you this month! Want to try it? Find our Ethiopia, Guji bean in store, or here on our online store now!