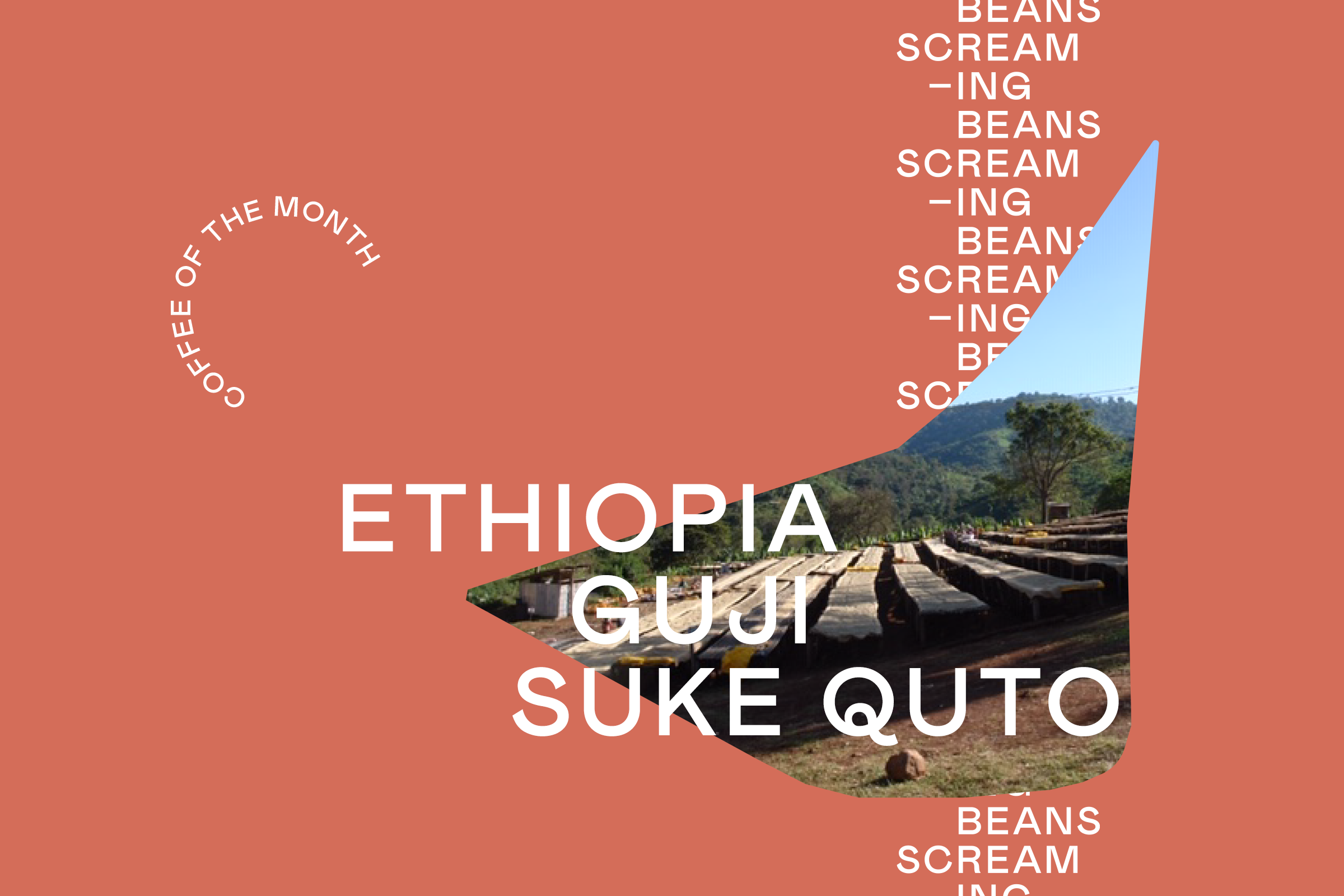 Ethiopia, Guji, Suke Quto Farm
Another month, another bean! And for August, we are staying in Ethiopia by featuring our super fruity omniroast option; the Suke Quto bean! Omniroast means that you are able to use the bean for both espresso, and filter coffee! However, we mainly recommend making a lovely V60 or filter coffee with this coffee! The founder of Suke Quto farm, Tesfaye Bekele, is one of the pioneers for coffee in the Guji region where the land usually specialises in cattle farming.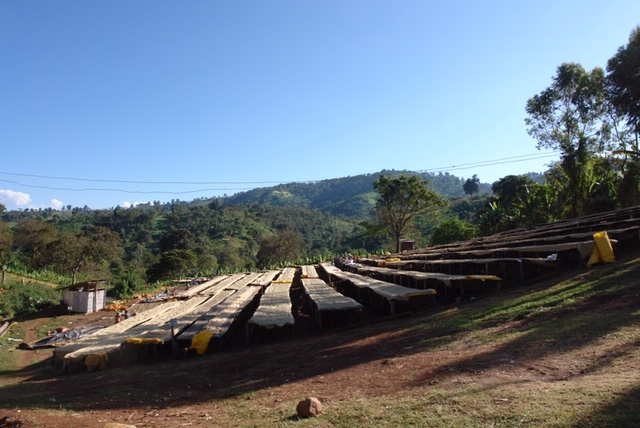 After bushfires in the Guji and Borena zone destroyed 5000 forest acres in 1999, Tesfaye wanted to diversify the area by bringing coffee growing to the region. The bean itself is natural, from the Kurume, and Welicho varietal, and it offers sweet and fruity flavours, especially after it has cooled slightly! The coffee is grown in the Ethiopian highlands at 1800-2200m.
Suke Quto farm is found in the Odo Shakisso woreda. The volcanic soil in the area provides ideal farming conditions, and Tesfaye keeps the soil in shape by organic recycling through litterfall and root residue from coffee and shade trees. The ecosystem surrounding the Suke Quto farm is slightly different from where the Shakisso farm (Coffee of the Month: July) is located, as it is more like the typical Ethiopian highlands conditions.
The area surrounding Suke Quto is very green and luscious. The trees lie low and there is a river nestled in between its vast hills where wildlife such as monkeys are often spotted. Droughts are common in the Guji region, which typically would affect the coffee plants as they need a lot of water and moisture to grow. However, as Suke Quto is situated in the Ethiopian highlands where it is very wet, and because the farm has successful irrigation systems, the farm can effectively work through these environmental challenges.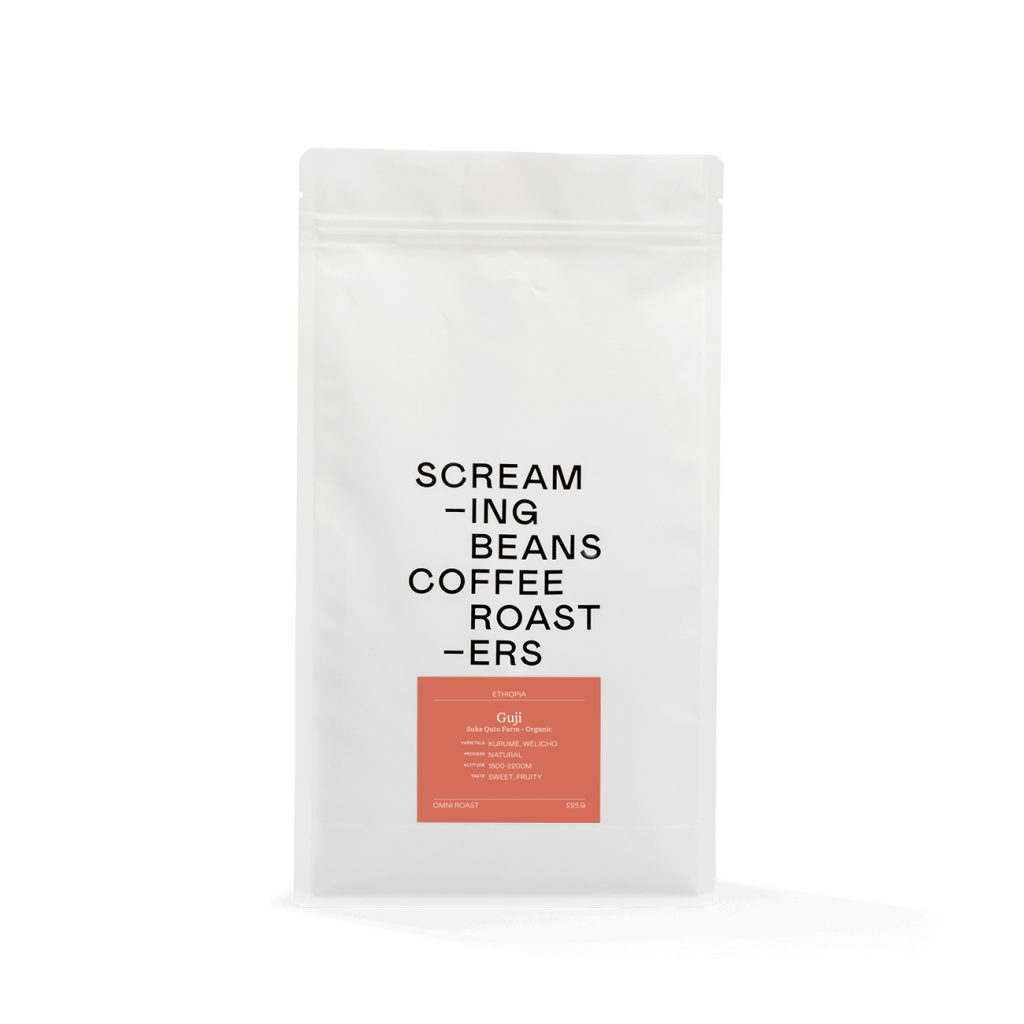 The process of growing this specific varietal is lengthy as one must wait 4-5 years before this crop starts to yield cherries. Once the cherries are ready, they are fermented for 35-48 hours, and then the natural coffees are dried between 9-15 days on elevated beds. Tesfaye now works with 171 outgrowers that deliver cherries to the Suke Quto Washing and Drying Station. He also owns 221 hectares and more than 200 seasonal workers are involved in the process of Suke Quto coffee.
Tesfaye is really open and very passionate about coffee as he constantly looks for new varietals, and new methods to save water. He adopts a very modernising attitude at Suke Quto farm in relation to processing as he searches for machines that effectively reuses water to irrigate his land.
We are so excited to share this bean with you this month! Want to try it? Find our Ethiopia, Guji bean in store, or here on our online store now!